It is with great sadness and sorrow that we have learned on July 1st, 2000 of the demise of Mata Salamat, Begum Aga Khan III, "Ome Habibeh". The Jamat worldwide is praying. Ziyarat (and Funeral) was on Tuesday July 4th in Aswan.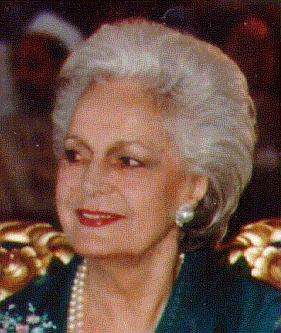 Saturday, 1 July, 2000, 23:15 GMT 00:15 UK
Death of Ismaili Muslim matriarch
The widow of the late spiritual leader of the Ismaili Muslims, Begum Om Habibeh, has died in France at the age of ninety-four.
She was the fourth and last wife of the Aga Khan the Third who died in 1957. He is the grandfather of the present Aga Khan, Prince Karim. Begum Om Habibeh was known for her interest in women's welfare and for her work for the poor and elderly, especially in and around the city of Aswan in Egypt.
From the newsroom of the BBC World Service
---






Back toF.I.E.L.D.